Our Board of Directors is a passionate group of talented individuals who live and care for the residents of Teller County.  They all have a heart for service to others and work as a team to provide direction to the organization to fulfill its mission.
Executive Director
Vince Scarlata
Vince was reared in the Bronx, and received his higher education in Alabama and Massachusetts. He has an extensive background in managing sales and strategic alliances. He spent over 35 years in various high-level sales management positions selling computer systems, software and services to worldwide markets. Vince's career began as a teacher and later moved into the high- tech field where he created and managed sales and service divisions for Fortune 500 companies. Vince also spent time volunteering as assistant development director for the Wolf Rescue Center; was a senior advisor for an online educational services company; and a Board member for high-tech start-up. He moved to Divide in 1999 with his wife, Rachel. His three children are grown, giving him the opportunity to focus on giving back to the community. Vince's interest in Help the Needy stems from his early years in the Bronx where he saw community needs not being addressed. During his early years as a teacher he spent time volunteering as an English teacher in the poorest areas of southern Alabama. Later he taught fifth grade subjects at a Catholic grade school. In his spare time Vince writes children's books, works as a silversmith and reads history books about medieval history, the Civil War, World War II and the Indian Wars. His intent with Help the Needy is to grow its visibility to ensure greater funding in order to best serve the needs of our clients. Vince holds an MBA in Organization Development and an M.Ed. in Secondary Education and English.
Eileen is the owner of Zytke Mortgage of the Rockies. She and her family moved to Chipita Park in 1974 and in 1976 Eileen went into the automotive industry and eventually became General Manager of Gene Osborn Lincoln Mercury and also General Manager for Phil Long Mitsubishi. In 1999 she decided to go into the mortgage business, establishing her company in 2000. Eileen has been helping people with their mortgage needs and continues to work and look for new solutions to important issues.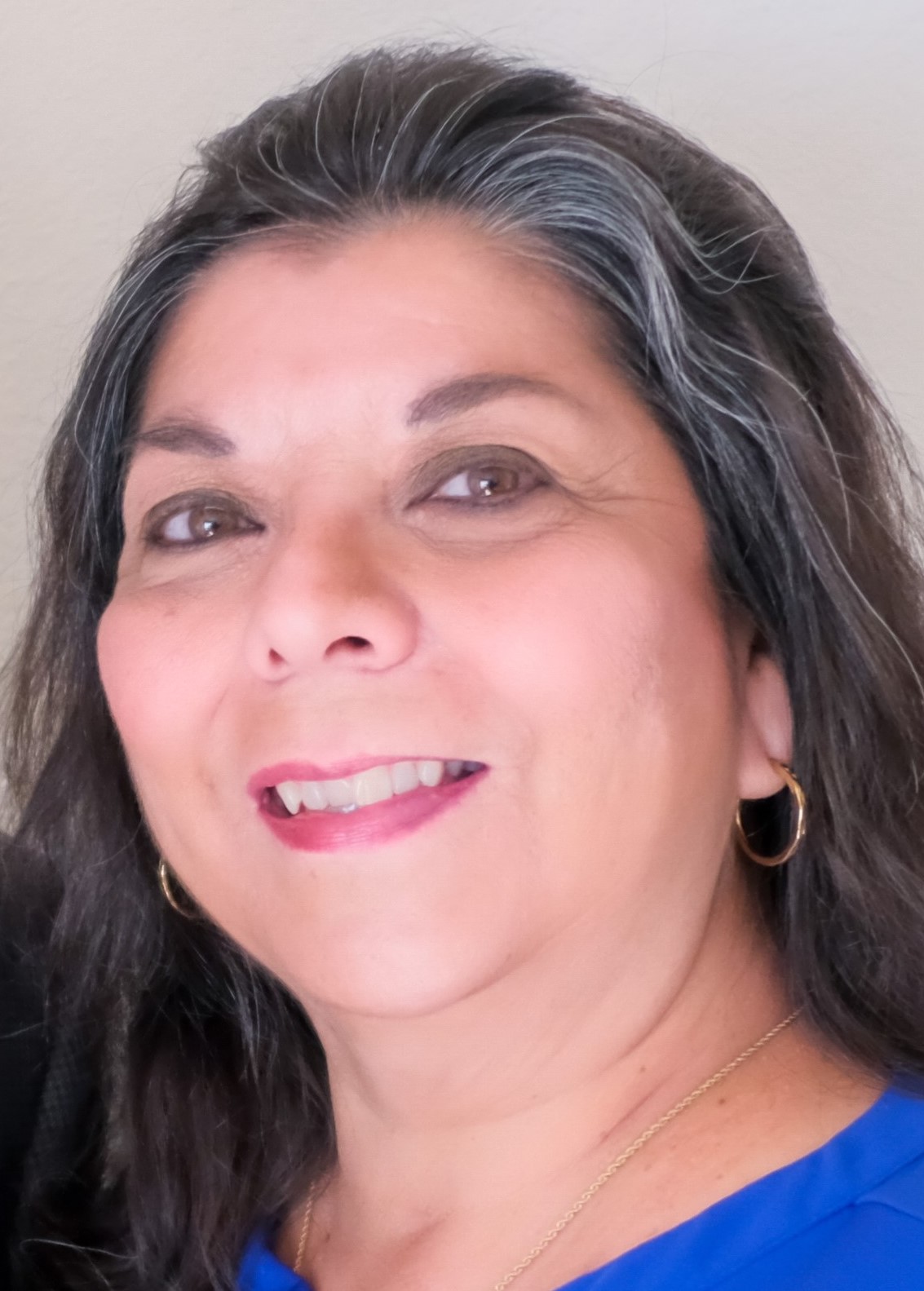 Deb has been a resident of Woodland Park since 1995. She is a Navy Veteran and continues to support military efforts through volunteer work in the community. Deb has a degree in Marketing and has worked in that field for over 20 years in the areas of public relations, customer service, marketing, media relations, non-profit support, event coordination, fundraising, and other related activities. Deb is currently a realtor and has teamed up with her husband, Tom, to form The Idleman Group with HomeSmart Realty Group. Her love for the community in which she serves is evident in the volunteer opportunities she has been involved with through the years, including, PTO, Lighter Side of Christmas Parade, Habitat for Humanity, Help the Needy, Our Lady of the Woods, Boy Scouts, American Legion, Prom Dress Event Founder, Mountain Music Festival, Colorado Festival of World Theatre, Ute Pass Symphony Guild, Relay for Life, Yule Log Hunt Founder, LO2 Music Festival, and OktoberFest.
Anne was born in Massachusetts, raised in Connecticut and moved to Woodland Park in 1979 after attending the University of Massachusetts. Her experience includes working in the utility and engineering sectors with responsibilities encompassing resource management, project management and business analysis. She, along with her husband, Rick, raised their three sons in Woodland Park, and have owned and operated Mallett Excavating since 1999. Along with their sons, Rick and Anne have three wonderful "daughters" and 4 awesome grandchildren, all residing in Woodland Park. Anne has been a volunteer for the Woodland Park Saddle Club, Youth Athletic Association, and Teller Safe Harbor, as well as Help the Needy
My name is Linda Meier, I have been a long time resident of Woodland Park, Colorado for over 41 years, married to my husband Jeff Meier for over 42 years. He is also known for his construction company MC Hammer, Inc. We both moved here in 1980 from Pottstown, Pennsylvania and met and dated in our beginning years of high school. We have raised our children here in Woodland Park. We played softball and have met many long time friends. We have supported many children's sports activities throughout the years and continue to do so for our grandchildren. I coached Park & Rec Soccer for 18 years and MC Hammer would be our sponsor, now our daughter coaches Soccer.
I am also a real estate agent for 33 years here in Teller County and work at HomeSmart. I love what I do very much and am passionate about my work and also about Help the Needy. I saw how one man, Greg Schilling started Help the Needy and how it has touched many lives, by giving. I chair the Help the Needy Sweetheart Ball for the past 10 years, along with amazing people. I feel that this  is our purpose to help and give to others and it touches my heart that I am able to be a part of this organization.
Cathy and her husband Rick moved to Colorado from Pennsylvania in 1988. Cathy is a Certified Public Accountant, prepares income tax returns and does work in the estate and trust area. Cathy has an MBA from Duquesne University and a Masters in Taxation from the University of Denver. Cathy has been involved with many nonprofit organizations in Teller and El Paso Counties since 1988. She is a member of the Pikes Peak Rotary Club; current chair of the Board for Diversus Health; a Board member and current Treasurer for the Rampart Library District; a member ofthe audit committee for Junior Achievement of Southern Colorado, in addition to volunteering for JA in the classrooms; a volunteer tutor with the Children's Literacy Center; and the owner of a Golden Retriever therapy dog for local dog visits.
Paula Dahl is a Colorado native that has spent her career in healthcare focused on respiratory care, senior care, and those with mental illnesses. She holds a master's degree in business administration from Regis University-Denver and a bachelor's of science degree in business administration from Colorado State University. Paula has been a board member and a volunteer with several organizations including Habitat for Humanity, American Cancer Society, Relay for Life, and Pillar. She and her husband raised their two sons in Woodland Park who were very active in sports and the community. She enjoys traveling, hiking, camping and all things outdoors.
I was born in The Bronx, New York but spent most of my childhood in Denver, Colorado.  In 1971 my parents moved to Woodland Park.  Needless to say, I have seen a lot of changes in the area since 1971.
I have been married to my husband, Cary, for 44 years.  We have a son, a daughter, and one granddaughter.
I went to DIT for fashion merchandising and design but in the end worked with and for Cary at Casa Construction and in many other areas of his businesses over the last 44 years.  I enjoyed the accounting, bookkeeping, and insurance the most.
I enjoy spending time in my "Conehead Cabin" creating art from pinecone pedals.  Mostly I donate my creations or give them as gifts, and I have been fortunate enough to sell a few too.
Greg Schilling took me under his wing in the early eighties where I watched and learned from him for 28 years.  I was happy to be part of putting together many different benefits for Help the Needy.  I credit Greg and my parents for teaching me how to "share the gifts that God has given you".
I have been asked to rejoin HtN – Hope Lives Here where I will continue to watch and learn from an incredible group of "heart for caring" volunteers.